Metal Detector for Beginners: How to Choose Your First Metal Detector
Metal detecting can turn into a fantastic hobby.

Many people who want to try metal detecting as beginners buy an entry-level product because they don't want to risk investing lots of money into something they might not enjoy.

That decision becomes a catch-22. Most entry-level detectors won't pick up items unless they're barely covered, making it nearly impossible to find something. This hobby isn't much fun when you don't see any treasure!

Knowing how to choose the right metal detector for your interests is crucial to determining if this hobby is right for you. Here are a few thoughts to consider.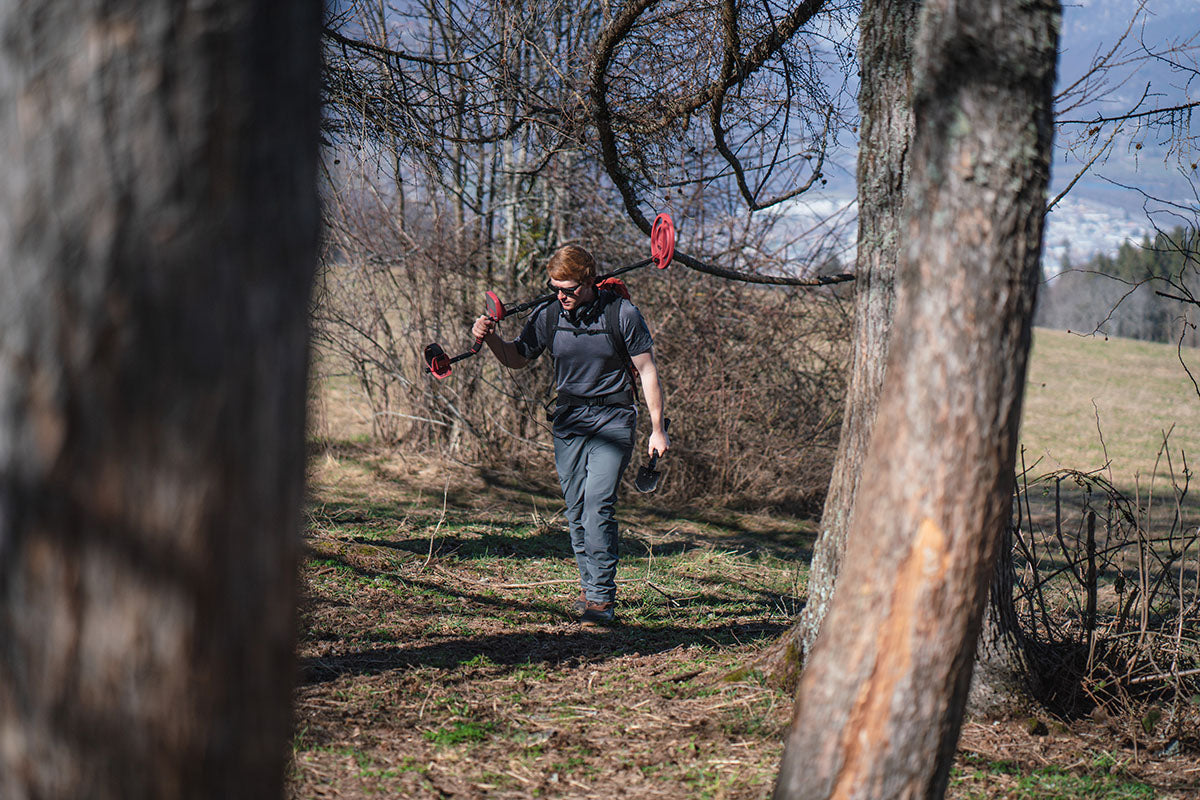 What Do You Hope to Find?
Metal detecting should follow your interests. Do you collect coins? Want to hunt for gold? There's a product that can help you find those things.

If you plan to hunt along a beach, especially near saltwater areas, you may need a specialized metal detector for beginners to help you find things in the sand. It would need to be waterproof and capable of finding material in conductive salts.

When your goal is to search playgrounds, parks, or your backyard, an excellent all-purpose detector is a great choice for first-time users.
What Is Your Budget?
Here is where metal detecting becomes a fun hobby or a waste of cash. Choose the best product your budget can afford.

When you purchase a high-quality product, it will be more sensitive and penetrate deeper over your scanning areas.

Although there's always a chance you could find something incredible that pays for your metal detector, this hobby isn't about getting rich. It is a way to have fun. Your equipment should match the experience you hope to have.
What Is Your Experience Level?
There are beginners to metal detecting, and then there are people who have never done anything like this activity before. Most products are simple enough to figure out independently while providing powerful hunting experiences. If you get one with a quick start setting, you can get outside to start finding stuff in minutes.

The weight, power, and design of a new metal detector have improved over the past few years. If you're familiar with the process, it might be worth considering a detector with several advanced features to help you experiment with your skills.
What Information Do You Want to Know?
Today, some of the best metal detectors can identify what you've found without digging it up. You can press on if something doesn't fit what you hope to discover. Others let you detect where items are, but you won't know if you've found an old dollar coin or a rusty nail.

PANCKY® provides an excellent metal detector for beginners that blends high-end features with a friendly design for fast and efficient sweeping.

The PK0075 waterproof metal detector comes with an IP68 rating that's perfect for the lakes and ponds in your area. It uses a standard ten-inch DD coil with five modes to help you find those treasures out there.

Wired headphones, a foldable shovel, and a carrying bag are all included.

Metal detecting can help you get active, spend more time outside, and explore different spaces. With the PANCKY PK0075, you'll have a versatile tool that lets you explore all the reasons why this activity is so much fun!