A Collection of Metal Detecting Stories from Pancky Users
As summer begins and prime metal detecting season continues, Pancky fans share memories of their adventures and interesting finds. Receiving user stories like these and many others from both new and experienced hobbyists makes all our efforts to bring top-quality, affordable products to the world. We thank you for your feedback and always welcome more!
If you haven't taken the leap into the amazing pastime of metal detector use yet, we hope these inspire you to try it out. With a
Pancky detector
at your side, you can find the best answer to the question 'What are the best outdoor activities near me?' 
Family Fun: Bonding Time and Treasure Hunts
Cayla Thomas shared her family's adventures with metal detector use and outdoor recreation. The parents and two kids love to get out and discover new things on a regular basis.
 
"That's metal detector is extremely fun and it definitely is a activity that'll bring the whole family together. Every time it detects metal it's very exciting not knowing what could be found will it be a rare object or will it be just another common bottle lid. Either way this is a lot of fun and my kids absolutely love it and it's a great high quality product at a very great price. We will definitely be using this a lot this summer to do as my kids say go on 'treasure hunts'."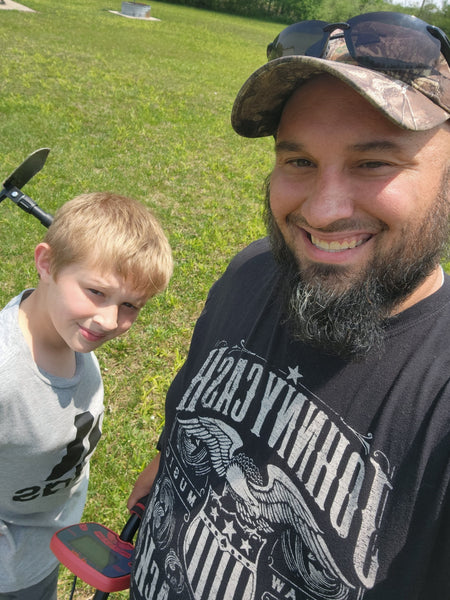 Wonderful Gift: Pancky Metal Detector Winner Receives More
Social media giveaway winner Jessica Molstad took a chance on one of the many Pancky contests we run every year… and won! Not only did she get a great-quality and easy-to-use metal detector, but she also got a whole lifetime of adventure ahead of her. We are so happy that we can spread the metal detecting bug to new adventurers.
"As many of you know our family love to get outside and be adventurous and explore!! Earlier this year I received a @pancky_official metal detector and it is awesome!! A few weeks ago we took it to the beach and all we found was some wire, nails and a bottle cap. But it still was a lot of fun for the whole family! So if you are looking for a gift for someone who is hard to buy for...this is it!! You can use it on dirt or sand or just about anywhere and it's fun for the whole family!! Plus the Pancky crew are super awesome people!!"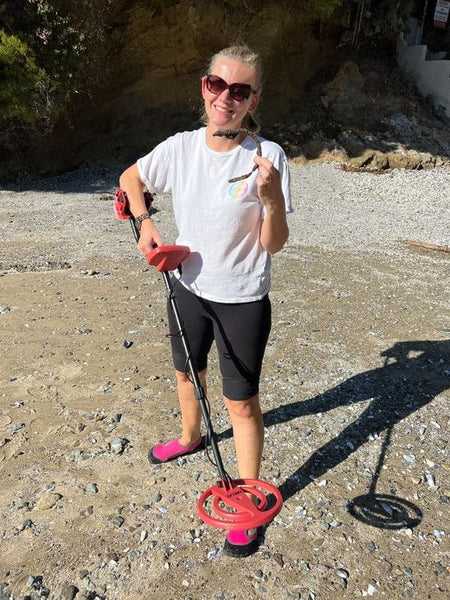 Find Treasures: Experienced Metal Detecting Fan Finds Gold
We cannot promise you will find buried treasure or valuable metals when you head out with your Pancky metal detector, but the stories of unique finds keep rolling in. Some of his favorites include old coins, gold nuggets, and ruby chips among other surprising finds. Jim Fowler has a lot of experience with this amazing pastime and is one of the most active members of our Facebook group. We absolutely value his tips, expertise, and entertaining user stories.
"When I get up in the morning I plan on finding something. I would love to find a 5oz gold nugget, but I have found gold , Silver and antique shovel , axeheads and by products of looking for gold. I grab my Pancky metal detector and go out the door with a positive attitude and can't wait to see what I will find today."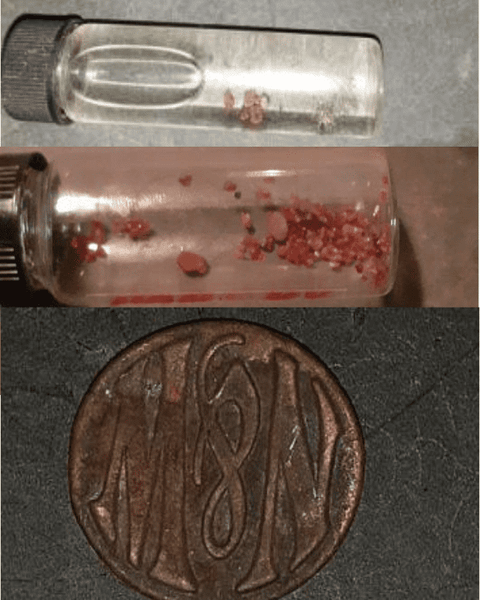 Find Lost Things: Metal Detector Use Discovers a Lost Phone and More
There's no doubt that metal detectors help people find amazing outdoor activities near me, but they are also key in finding lost objects. One of the most common user stories is about looking for dropped jewelry, missing electronics, or lost valuables. Gary Willhite, an avid fan of metal detector use and fishing enthusiast, used his Pancky device to locate a lost iPhone. We love to hear stories of our products helping out and saving people a lot of money on replacements!
"Absolutely great metal detector! Was working on the edge of my pond cleaning wood duck boxes from successful hatching. Could not find my phone! I remembered that I always have my PANCKY-Metal Detector with me! Before I went to the truck I was running my hand under the water feeling everywhere. Retrieved my metal detector out of the truck. Within two minutes it sounded off and sure enough it had detected my phone high dollar I-Phone. I can't say enough about this Company and their fine products! Thank you!"
Special Story: Metal Detecting Is for Everyone!
Many people falsely believe that metal detector use is only for strong, physically fit adults with no limitations. The truth is that almost anyone can get involved in this rewarding hobby. No one proves that more than Becky and Julia Fraley, a mother and daughter duo who purchased a Pancky device and received a free gift box on our last Black Friday giveaway.
Thirty-seven-year-old daughter, Julia, suffers from chronic Lyme disease complications that leave her in excruciating, constant pain. She uses a power wheelchair to get around. Their interest in treasure-hunting TV shows like 'Oak Island' led them to try out metal detecting for themselves. We are so proud and honored to be a part of their new adventures together.
"She was THRILLED for the metal detector but wow the extra gift was so exciting. She said now she has a bag for the "top pocket finds" just like Gary!The portable shovel is super! I will be the shovel lady lol like Rick or Jack is for Gary!
AND, I figure we can even use it if we can go to a paved trail with her power wheelchair and she can get out and run it over the ground off the path. How exciting!  
It's lightweight enough for her to use an hour, maybe two but not continuous which is really fantastic to have one she can use! Plus she adjusted it with me helping judge the best length based on her strongest joints."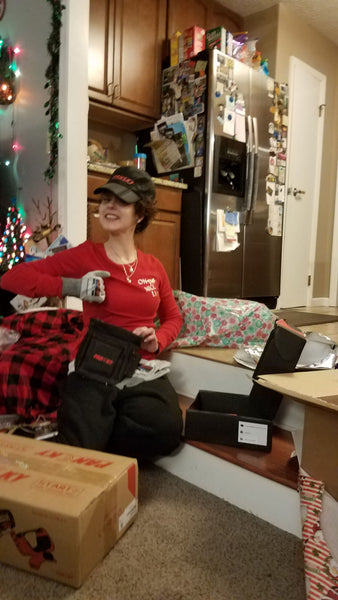 The Pancky team thanks everyone for these and other user stories that demonstrate how metal detector use and our products specifically help people live more active, exciting, and fulfilling lives. We welcome more feedback and invite you to share your stories with us online.